My full days are taking a toll. My back is killing me (it was bad before I traveled) and a lot of it has to do with the fact that my flat, which obviously belongs to a younger man than I, is all unconventional seating, etc. The bed/sofa is a folded up pair of futons with duvet and cushions. There is no desk, as such, and no "easy chair". I am not complaining, that's just how it is.
Here the rejoinder to "Fig Tree" from yesterday: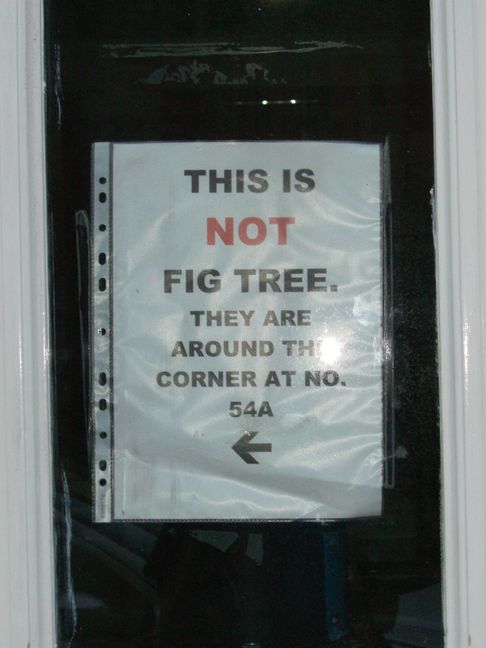 I went down to Hyde Park Corner to watch the sunset over Hyde Park, and enjoyed the stroll up the park to Marble Arch with a cuppa and my camera for company. Here are a pair shots of that lovely view:
It was bloody cold out, so at Marble Arch I hopped onto a double-decker and headed back up to Marylebone. Here's shots from the top deck: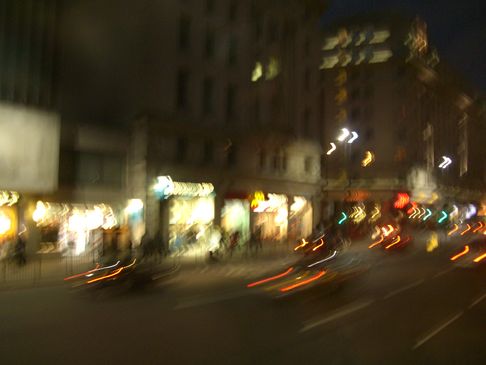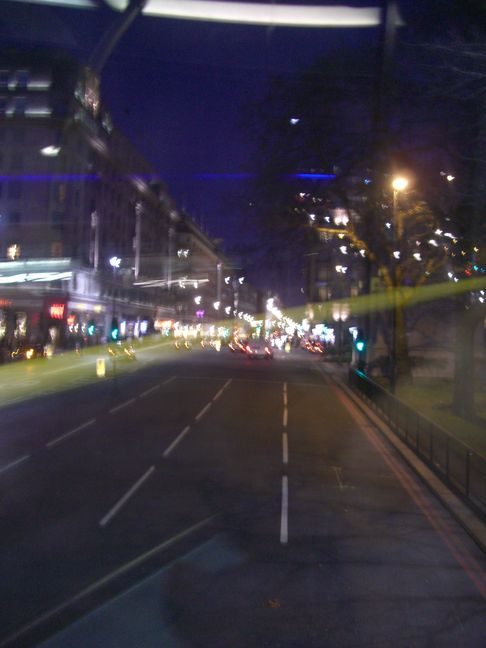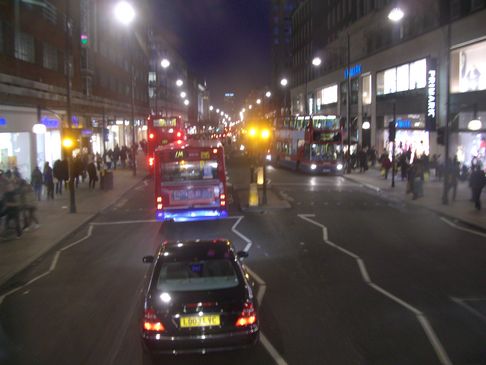 Home again, to write some more and rest up for the day of rest.
Ta!