Catchup time.
I've been discouraged since that Art Appreciation piece went off so poorly. I need to find better examples of Hockney and Doig to make that work. The perfect pieces were those in Tate Britain itself, all within 30 yards of each other, in adjacent galleries. Oh well, I'll try to update it.
On Tuesday I took some shots on my way back from Tate Britain. Here are a few of those.
The Tate itself, view from Milbank: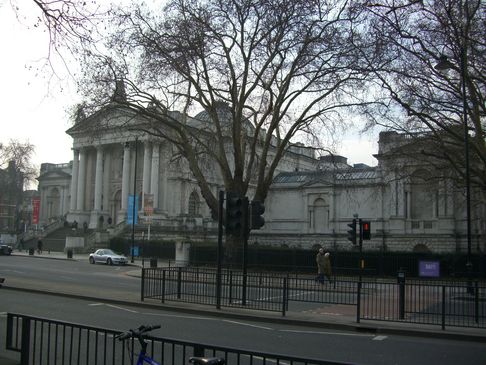 Chestnut trees along Milbank: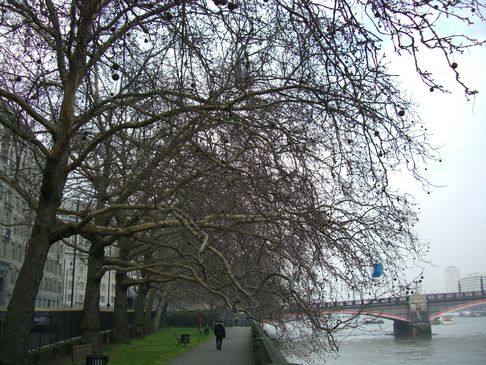 London: Old and New: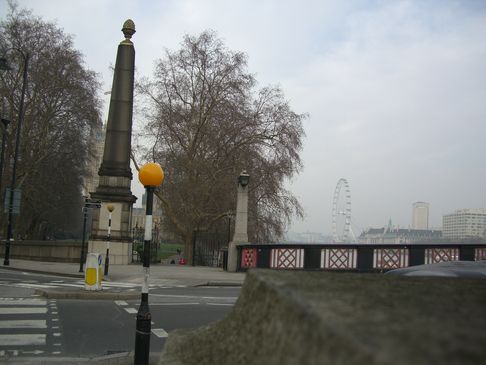 That's the Houses of Parliament in the distance on the left, Victoria Tower, and The London Eye towards the right.
Houses of Parliament: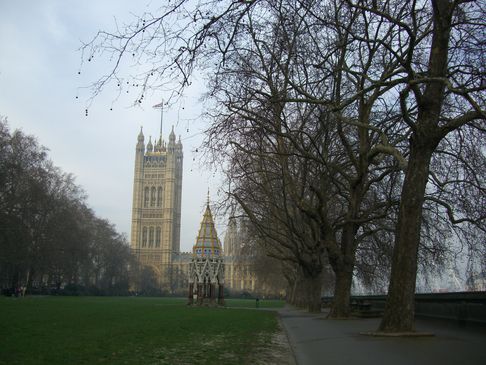 Chestnut Trees leaning over Milbank, near Houses of Parliament: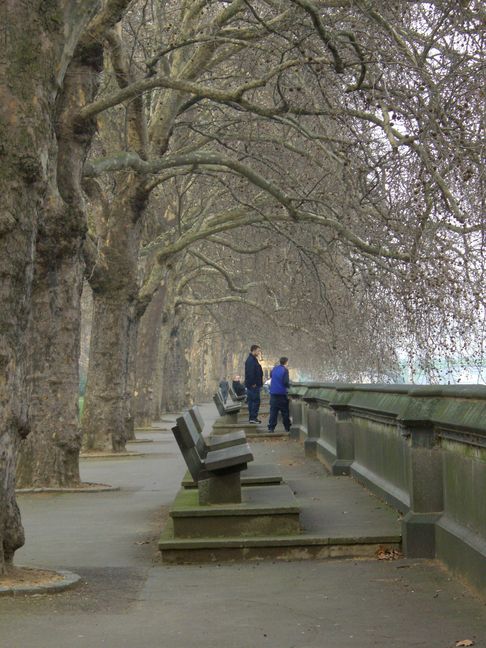 Westminster Abbey in the mist and trees: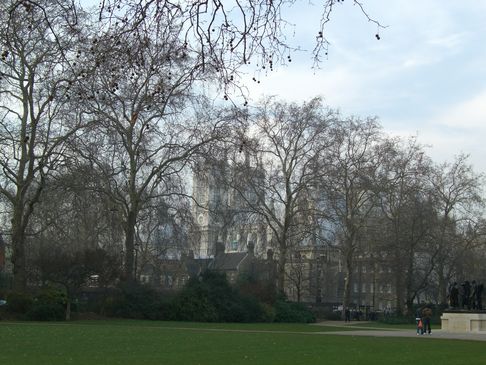 Stressed out sculpture by Whitehall: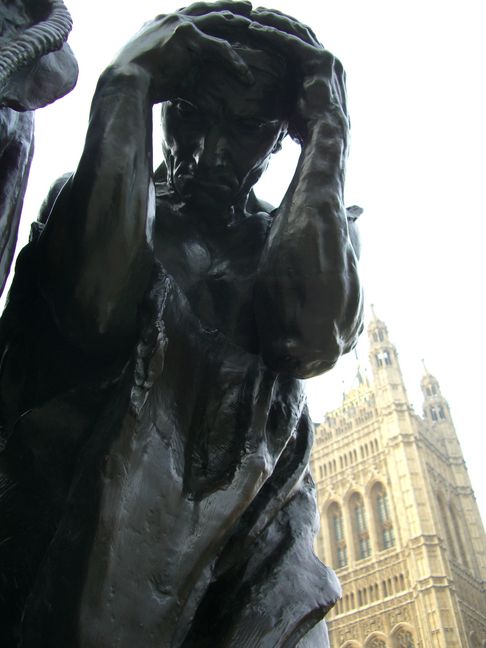 Big Ben from behind: