Okay, so I've already told you about Pophams, the patisserie downstairs from my flat, where J and I meet for coffee before strolling the canals. Well, I haven't revealed, until now, just how wicked evil they are. Here's what I had yesterday; While J had a quotidian almond croissant, I had the "bacon & maple":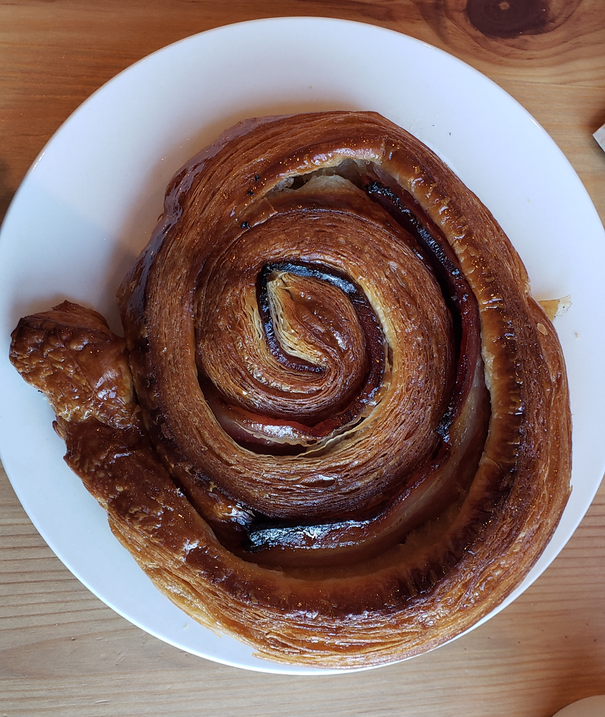 Yes, feast your eyes. That's croissant dough, spun in a spiral, with bacon slices baked into the roll, and a light drizzle of maple syrup. It's served warm, as if fresh from the oven.
It. Is. To. Die. For. (or from, perhaps). One cannot imagine a more delightful pastry than this. Shouldn't be legal I tell you. Shouldn't.
So that's how the day started. For the end, as a night cap after theatre, I saw that Saponara, a fine little pizzeria just a couple doors down from Pophams, was open for the first time since last Saturday. I swept in and ordered a Saponara special: Tomato, Mozzarella, Mild Italian Sausages, Scamorza Affumicata Cheese, Mushrooms. It was ready in five minutes, when I rushed it upstairs and wolfed half of it down. Yum!