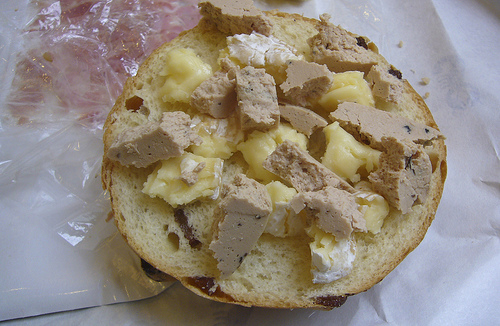 Interesting review in the Shepherd Express most recent issue. Jeff Beutner reviews INdustri Café, which besides its twee spelling indulges in a surfeit of locally produced ingredients. In this early paragraph Beutner describes some of the local favorites for the cannibals amongst us:
The menu at INdustri Café is interesting and thoughtful. In a nod to Milwaukee, there is a liverwurst sandwich and an appetizer of kabobs made with kielbasa and white cheddar cheese. The liverwurst and sausage are made from local artisans.
INdustri Café Highlights Local Ingredients
Pawn was fortunate enough to have visited INdustri on their opening night, along with buddy T, and thoroughly enjoyed the free appetizers. One wonders how many artisans perished for that snack.