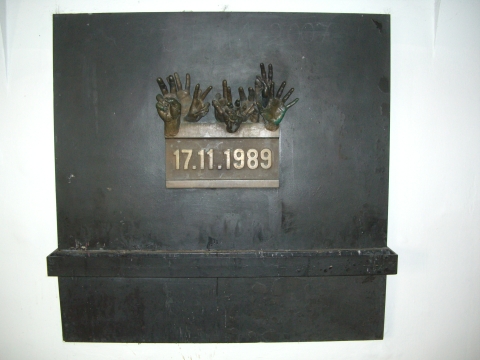 In an ironically Big Brother-ish twist, this was the greeting I received from the local ISP when I tried to surf to the Washington Post this morning:
You have attempted to visit a foreign site!

Today, just one click, but before 1989 it was difficult to look beyond the border.
The arbitrary abandon of the Republic was punished freedom for up to five years. If you did not shoot a border guard right when you tried.

Freedom is not a matter of course.

That is why we November 17th commemorate Velvet's anniversary Revolution, and we are glad that we can bring you free communication with the whole world in the Czech Republic and Slovakia.

Learn more about November 17

I want to continue freely
Yikes!  That last line contained a link to escape this freedom-loving portal page.
Okay then, commemorate I shall.  But first, some coffee!