The day of Brexit voting was also notorious as the day A and I were evacuated from Level 9 restaurant at new Tate Modern Switch House, right after ordering champers.  Then couldn't get back up, due to bollocksed-up lifts.
This evening we returned.  This is an account of our visit.
For starters we had the Cornish Blue Double Baked Soufflé: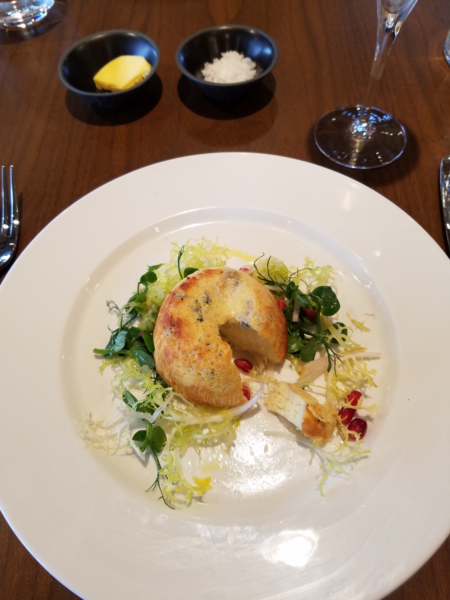 A says Yum!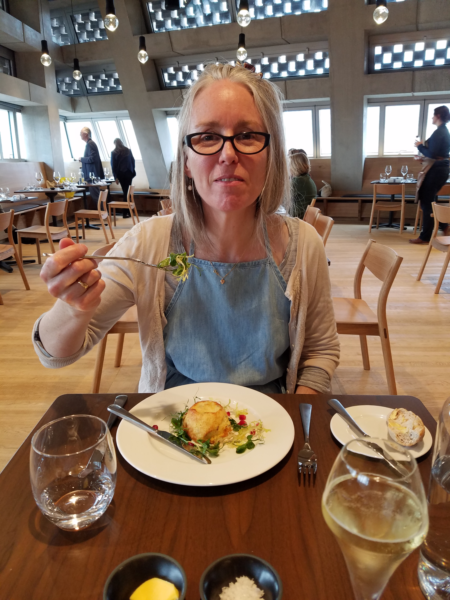 And for mains, Rump of Lamb with Heritage Vegetables: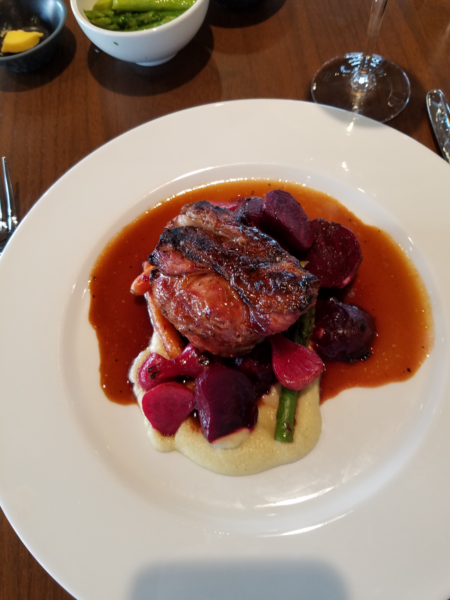 For the record, the veg were asparagus, beets, baby onion, baby carrots, in a parsnip puree.  We also added some more asparagus.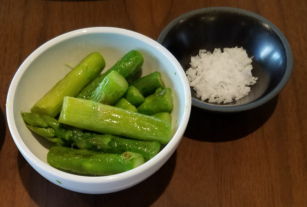 Finally, for pud we got the Strawberry & Apricot Salad.  That lime green stuff is some fanciful pistachio creation.  The base is a very thin white chocolate slab: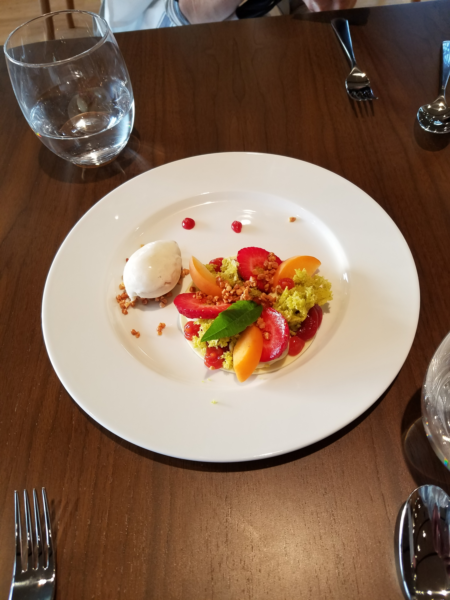 Our review?  Four Yums!
Don't get us started on the building, lifts, windows, chairs…