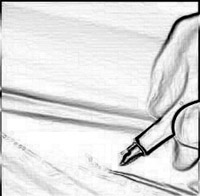 On the front page of NYTimes at 3:22 PM EST on Halloween, the tease copy for an interior Janet Elder story read:
Republic (sic) candidates find themselves in a quandary over President Bush's low approval ratings.
The New York Times – Breaking News, World News & Multimedia
Is this an editorial response to the tendency of GOP candidates to refer to their opponents as "The Democrat Party"? Republicans have been referring to the Democrat Party since at least Robert Dole's 1996 Presidential run, but much more so in thje past seven years, as the Bush Whitehouse has practically made it standard form. Pawn thinks it's high time that the press play a bit of turn-about on the "Republic Party" but wonders how soon that rendition will either disappear or get "fixed" on the Times site.