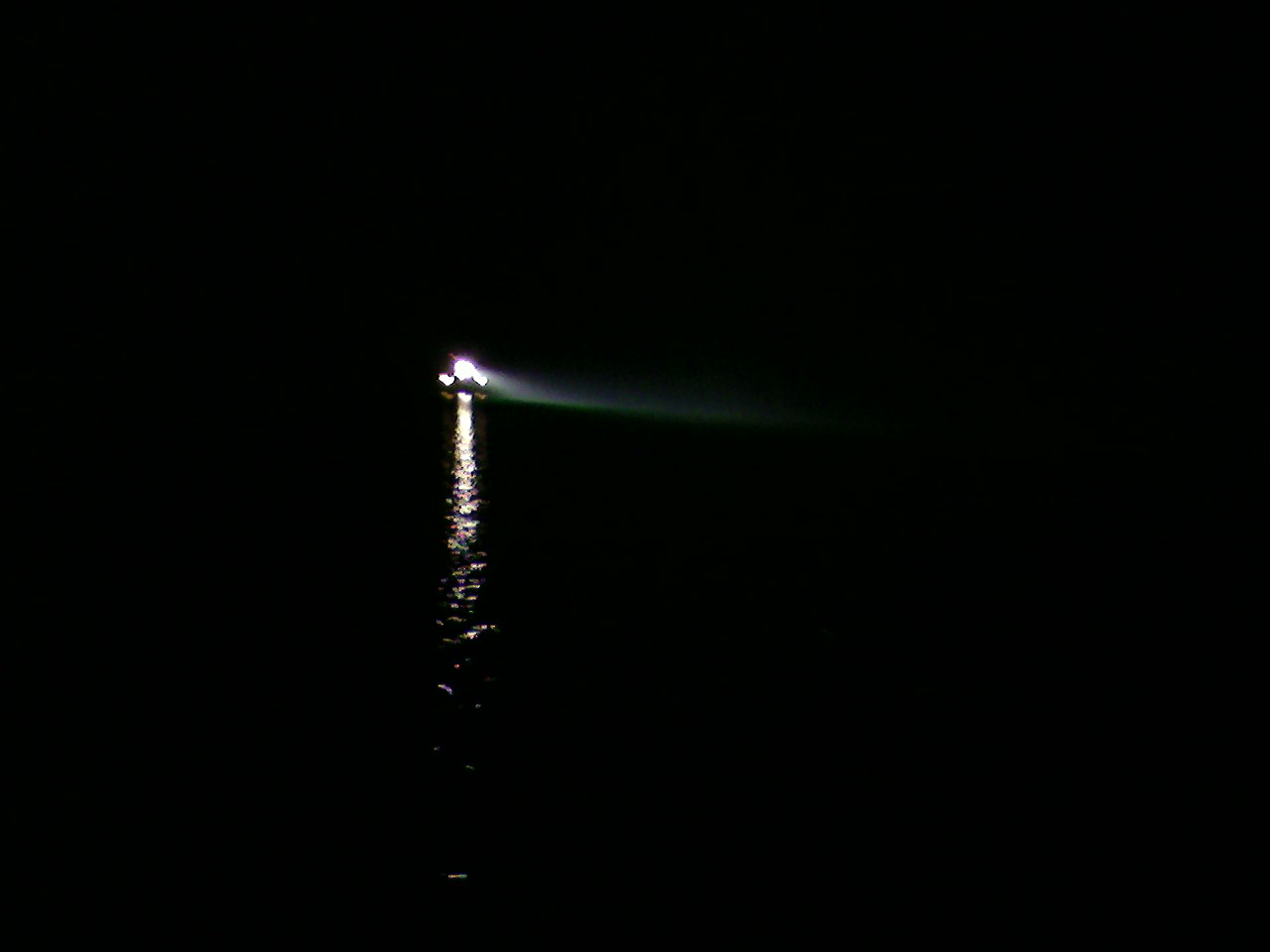 Just watched a coal carrier come into port with the last load of the season. We had simply gone for a stroll along the pier when a fellow told us that a ship was coming in "A 700 footer, it'll be here in a half hour" he said. "Coal?" asked Steve. "Yeah, prolaby" replied our interlocutor. Right he was.
We walked out to the end of the pier, around the "El" as the locals say, and stood for awhile watching it come through the distant east gap, between the island and the eastern tip of the natural harbor mouth. The bulk of the ship almost obscuring the progress of its hull through the passage. Only when it swung to port, and then to starboard, did we sense that it was in motion. Then, quickly, it was upon us. "It'll pass within twenty foot of the pier, the tip o' the El" the man had told us. He looked to be right.
I was working my crummy little cell phone camera, trying to capture the effect of the lights upon the water, the sun long since gone from view. I knew I could never get it, but it was worth a try. A guy came up upon us. We chatted some, gamely, before he said "Not from around here, are you?" I guess based upon our accents. Then he looked, hard, at Steve. "Wait, Pater!" "Yeah, Pete?" said Steve. They had been classmates many years ago. Pete builds models of Great Lakes ships, and was on the pier to take photos of the ship for a future piece of work.
We spent the next hour chatting with Pete and his buddy Keith, who snapped photo after photo as the great ship came in.