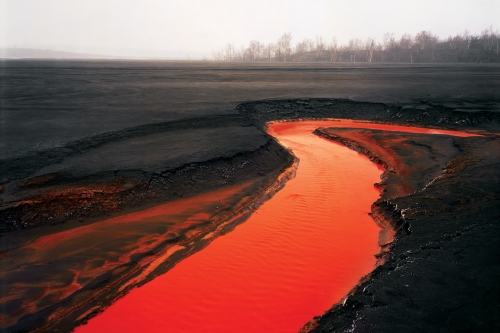 A film following photographer Edward Burtynsky through the making of his recent project Manufactured Landscapes opens today in New York. This is director Jennifer Baichwal's second documentary covering a photographer. She also directed The True Meaning of Pictures on Shelby Lee Adams' Appalachia. The word invariably used to describe this film is haunting… and indeed it is. I look forward to seeing how she has covered Burtynsky.
Heading East's Raul Gutierrez
The photos, and the film, treat the massive disruption to our environment being created in the developing world as it goes about taking care of the dirty work which we in the developed world no longer care to see bespoiling our own frontiers.