You must see the Paula Rego at Tate Britain, I heard again and again. Okay, okay; I'll go.
One problem, they're fully booked through Sunday, when it closes.
With membership card in hand, off I go anyway down to Pimlico. Sure enough, upon entering I see this:

I told the nice guy at the membership counter that I had come all the way from America just to see it. Wink wink, nudge nudge. Okay, he let me in. Membership has its privileges!
The very first piece in the show just grabs me. I have seen my share of Paula Rego before this (more on that later) but I have certainly never seen this piece. Forgot to get the name of it, but here's the image: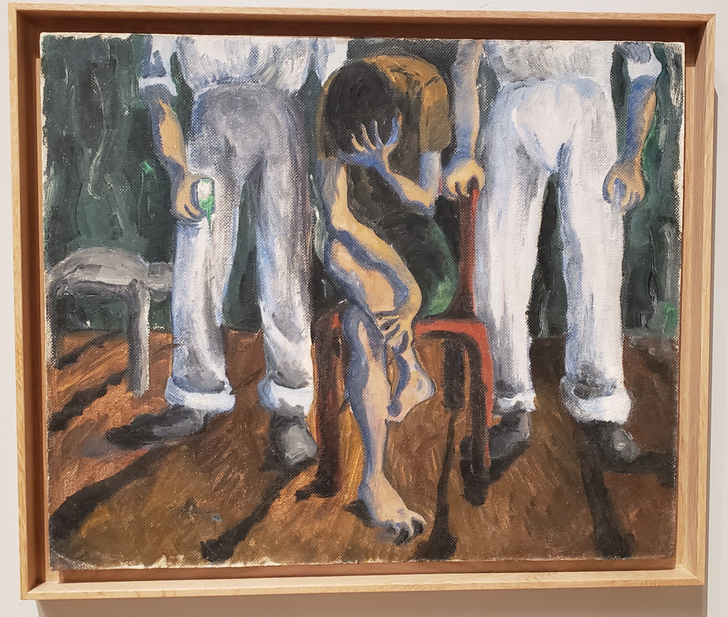 This is an expansive late-career retrospective, featuring more than 100 works spanning 60 years and 11 galleries. It's the largest ever shown in the UK. I shan't do it justice here with amateur snaps and critique. I liked the show, even as I bristled at some of the imagery, and simply didn't get others. The piece above remains my favourite of the lot, but I have a soft spot for the Pillow Man triptych (centre panal here):
The full triptych was featured a few years ago in a show I saw on the influences — of and by — Francis Bacon. A pleasure to see it here, again.