Yesterday was an art and recreation day.  After fitful sleep and early rising, breakfast ensued.  Then a voyage down to Green Park underground and out into the hustle & bustle.  My destination was the Royal Academy of Arts for their annual Summer Exhibition.  This is a riotous celebration of art, with over 1,200 works selected from 12,000 entries by a hanging committee of 10, including architects & artists, sculptors & painters.
Pawn was especially drawn this year by the news that among those selected was Sophie Derrick, six of whose pieces are in Pawn's collections.  Sophie's Shift 6 hangs in gallery 11: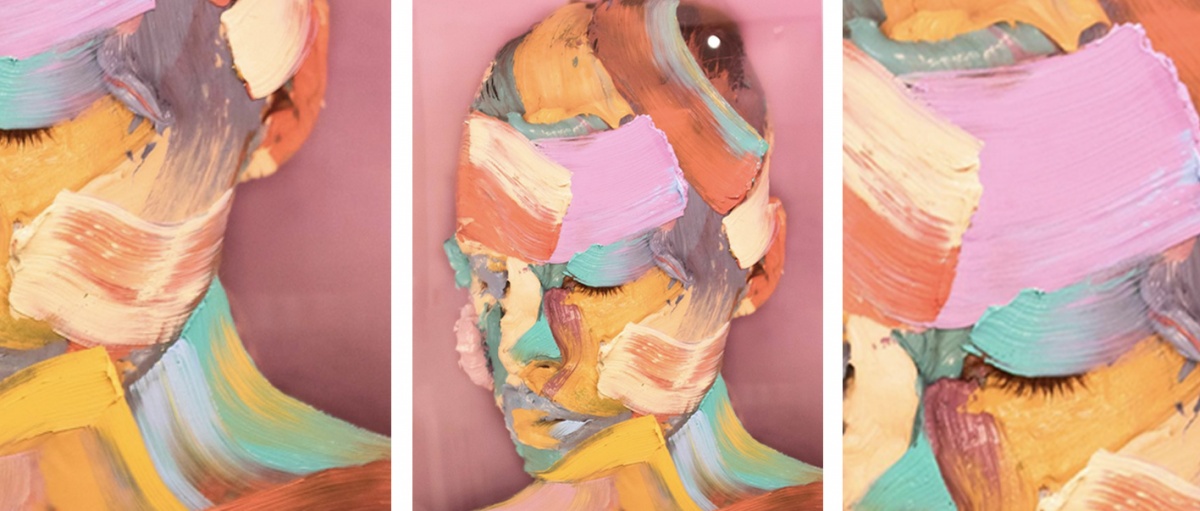 There is so much to see in this show, and it fabulously presented.  Here are a few shots to give you an idea of just how dense the show is.  I would draw your attention, however, to how many "red dots" there are!):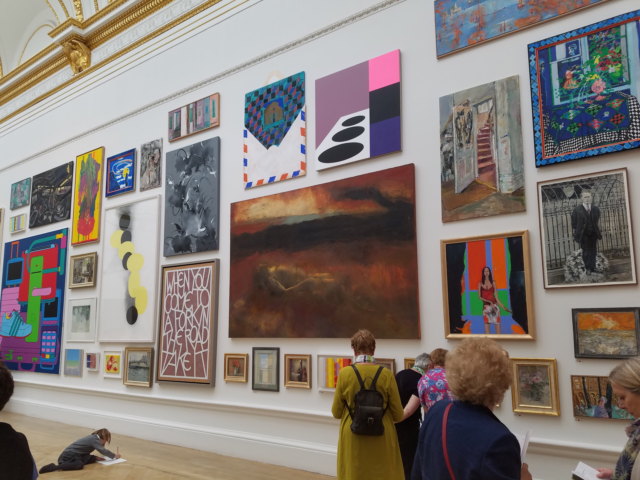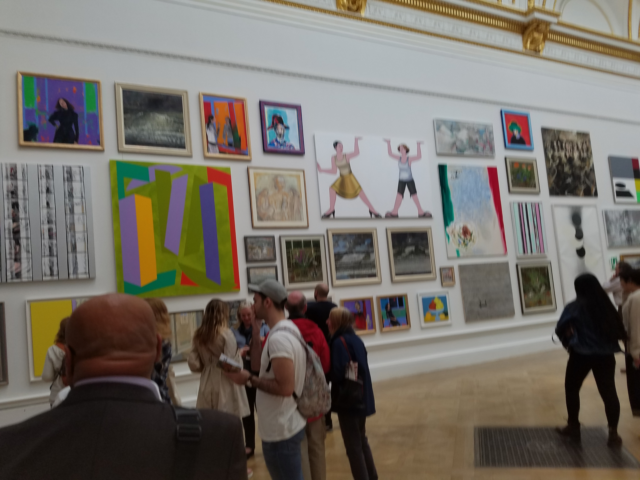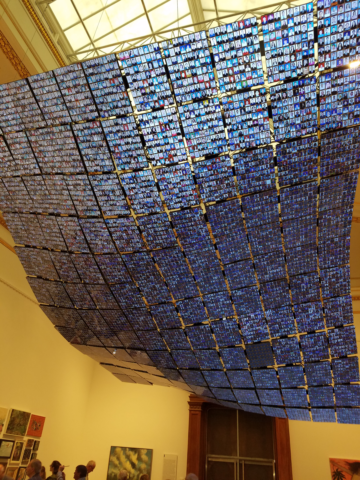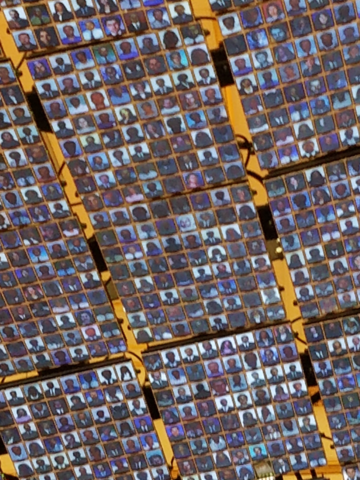 Above overview and detail of The Portrait of Sakip Sabanci, by Kutlug Ataman.  On these hundreds of small LCD screens appear faces of people with whom Sakip Sabanci, a prominent Turkish business tycoon and philanthropist interacted.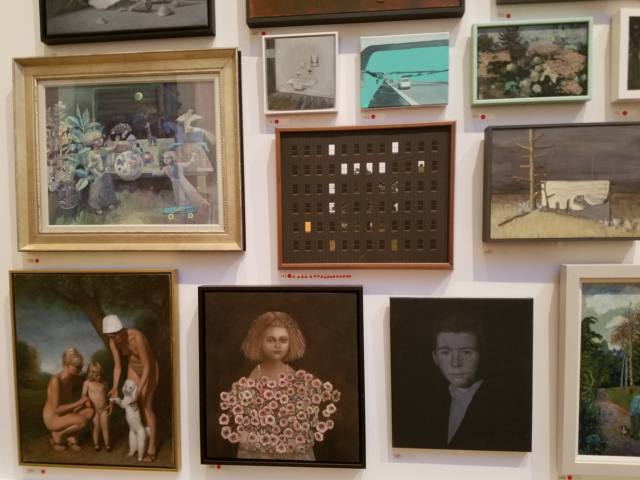 138: When They Come Out o Play, Mick Rooney; 143: Apartment, Seung Yeon Choi; 147: Facade, Tom Down; 137: Lesson, Max Renneisen; 144: Princess Aurora, Stella Parsons; 145: I Am Rick, Kirsten Goemaere.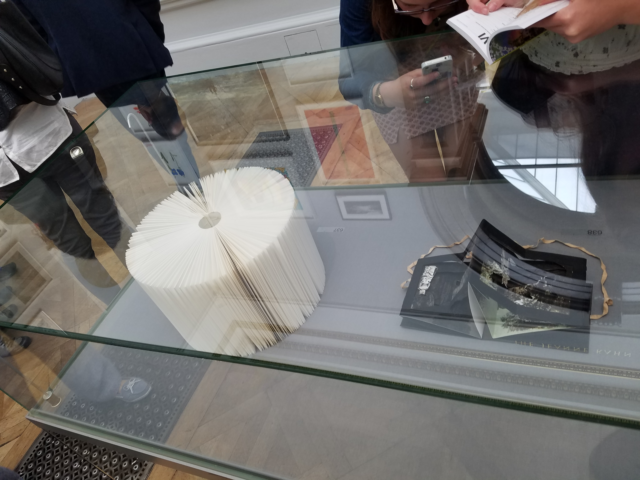 637 (left): How To Operate As A Human Artist, Or The Antichton, Alex Anikina; 638: Jane Eyre – What She Wrought, Charlotte Cory.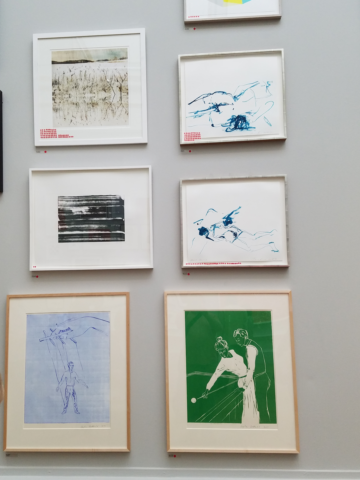 599: Snowfields, Nadia Attura; 601: Grand Hotel II, Tracey Emin; 598: Inishowen, Tim Allen; 602: Grand Hotel I, Tracey Emin; 597: Puppet, Stephan Balkenhol; 603: Billiards, Stephan Balkenhol.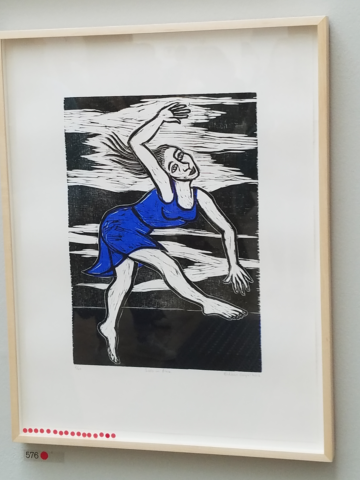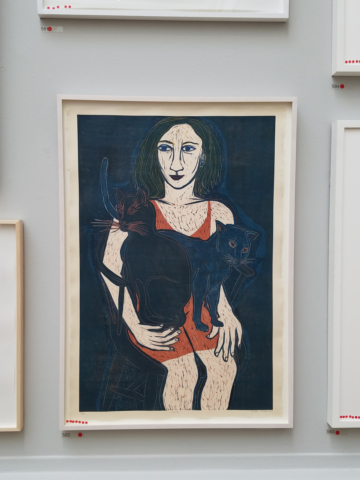 576: Solo In Blue, Eileen Cooper; 582: Luna, Eileen Cooper.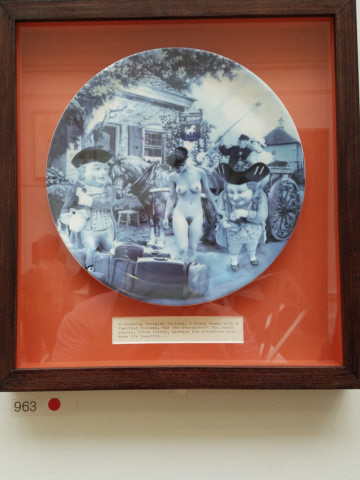 963: At The Sign Of The White Horse, Tom Barker.  The text reads, "A charming Georgian tableau, a young woman with a familiar dilemma, has she overpacked?  The coach awaits, Tobys loiter, perhaps the situation will have its benefits."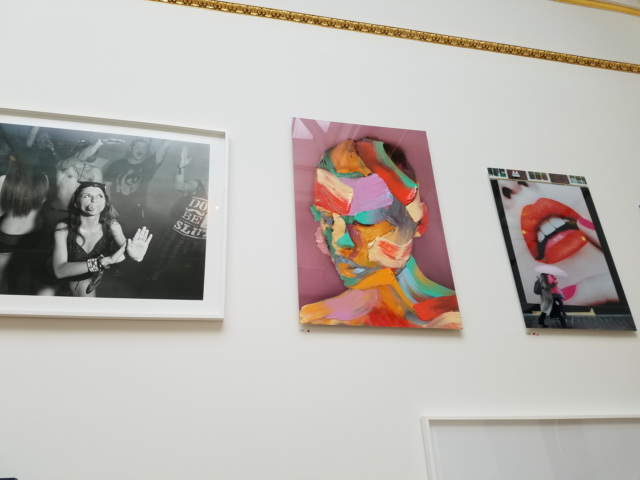 1196: Rave In The Basement Of The Elks Lodge, Braddock, Mark Neville; 1197: Shift 6, Sophie Derrick; 1199: Mouthwatering, Oliver Dunsch.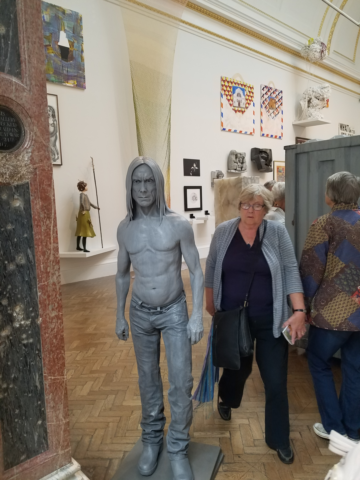 1139: Iggy, Stephen Haines.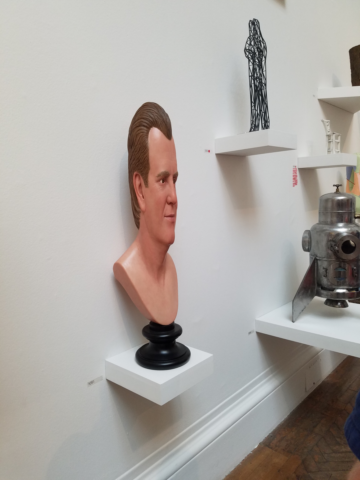 1051: David Noble Tractus, John Humphreys.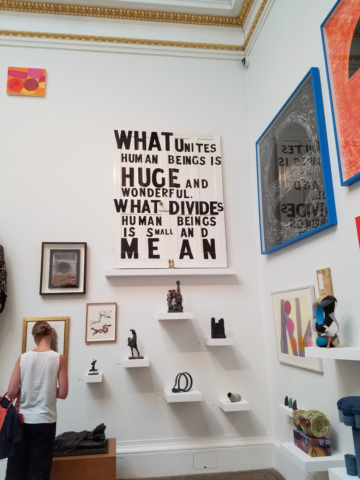 1109: What Unites Human Beings Is Huge And Wonderful, Bob & Roberta Smith.