Sometimes it's best to travel close to home. Or, in Pawn's case, to travel around home.  I've just begun a much needed 11 day vacation at home.   I refuse to call it a "staycation" as I just cannot accept that word.  Here's some postcards I've sent out already.
This is me and Midge, my traveling companion, picnicking on our way to Milwaukee aboard the mighty Hiawatha service: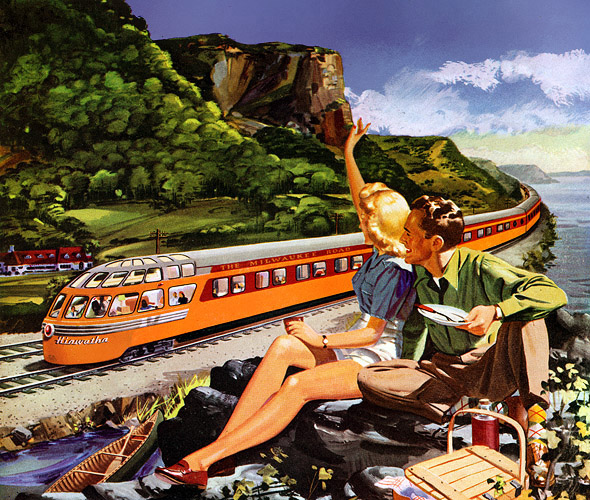 Once here, we checked into the lovely Hotel Schroeder (separate rooms, of course):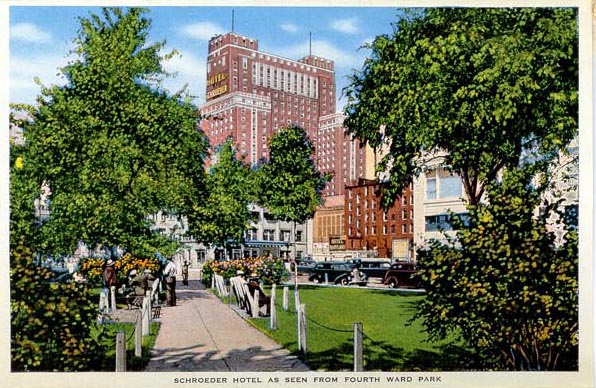 The rooms are lavish and the chandeliers are quite the thing!
I did have a bit of work, I took a morning meeting with Neil Hoffman, the president of the art school: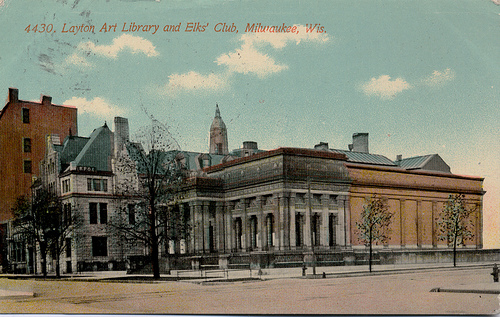 Then it was off to Gimbels for some shopping: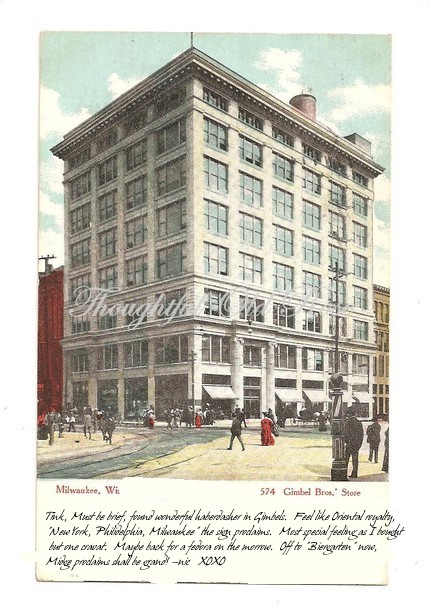 As my message sys, quite the haberdasher. Last night took us to the Schlitz Palm Court: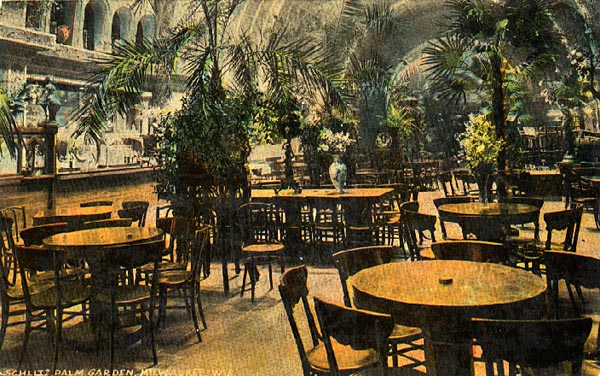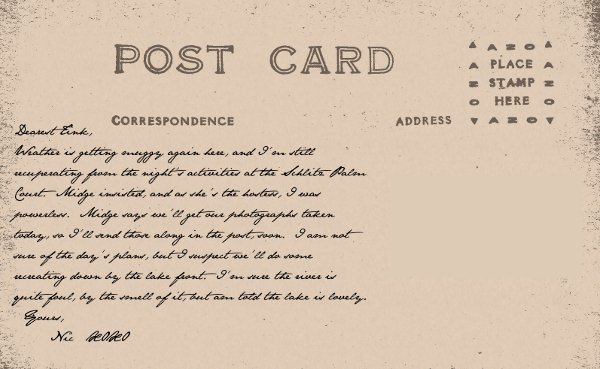 Midge has been quite the traveling companion, but she's a bit of a scamp, if you ask me. We went to get our portraits shot, today, and just look at the outfit she's chosen: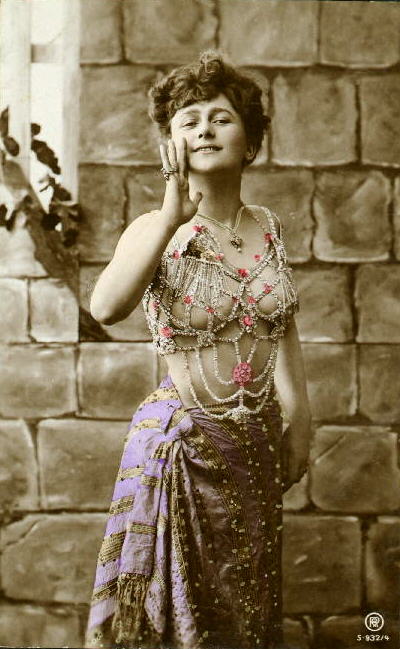 I know what you're thinking, and the answer is an emphatic NO, she's a trollop, yes, but she tells me she prefers the company of women. Just my luck.
I'll be sure to send more postcards of my travels. Midge is leaving in a few days time, and I'll be on my own in this lovely city.
Cheers,
Pawn XOXO