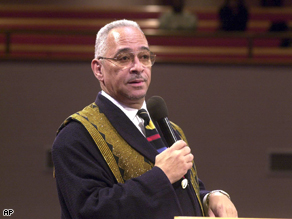 I just read an interesting piece by Roland S. Martin over on Anderson Cooper's 360 blog. In it he examines the controversial sermon delivered by Rev. Jeremiah Wright which has been much touted as an example of the Rev.'s intemperance. Here is an excerpt:
One of the most controversial statements in this sermon was when he mentioned "chickens coming home to roost." He was actually quoting Edward Peck, former U.S. Ambassador to Iraq and deputy director of President Reagan's terrorism task force, who was speaking on FOX News. That's what he told the congregation.
Anderson Cooper 360: Blog Archive – The full story behind Rev. Jeremiah Wright's 9/11 sermon « – Blogs from CNN.com
Please chase the link, this is a column worth reading.