I've made it safely to Prague and it is a breathtaking city! Thankfully they know my language better than I know theirs, so we can communicate. I am staying in the Hotel City Centre, on Revolucni 4. I cannot type all of the characters properly, that "c" in Revolucni is supposed to have a little thing coming off the top.
I do not have real Internet access, just an Internet Café nearby, Bohemia Bagel Shop, from which I can get access, so not so many photos to post whilst here. I am still taking pots of them, and will post them all when I get back to London on Friday.
It seems as though the cheap thing to do here, instead of theatre, is classical music. There is a concert every night, with seats ranging from 500 to 1300 Czech Crown (Kc), which is $30 to $78. There is a Gershwin and Bernstein bill tomorrow night which intrigues me. Tonight I may try to go see the Lantern Magika theatre troupe. We'll see.
Here are some photos…
From my hotel window: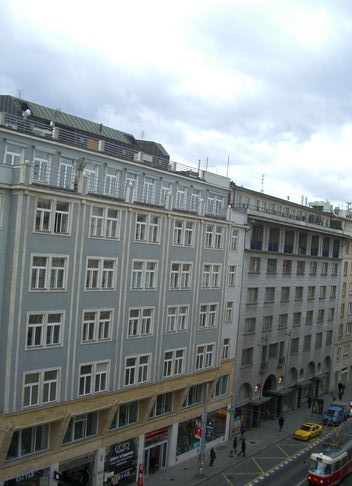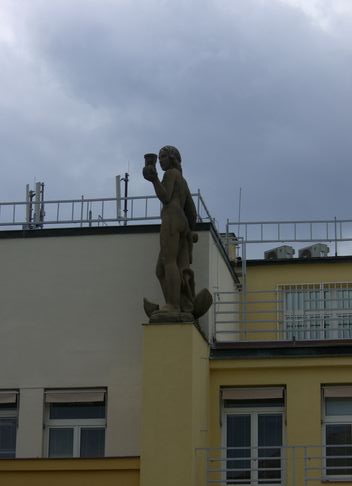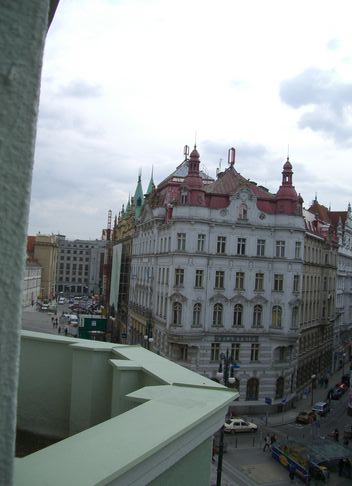 Proof that Ugly Betty has taken over the world: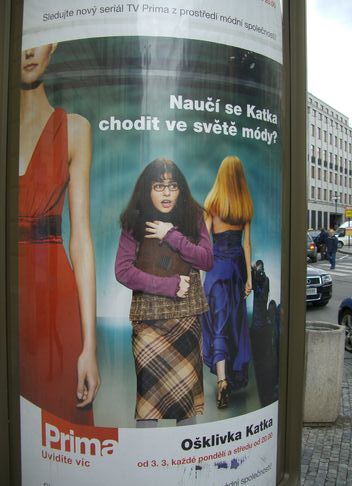 Stained glass accents on the canopy of the Art Nouveau Theatre: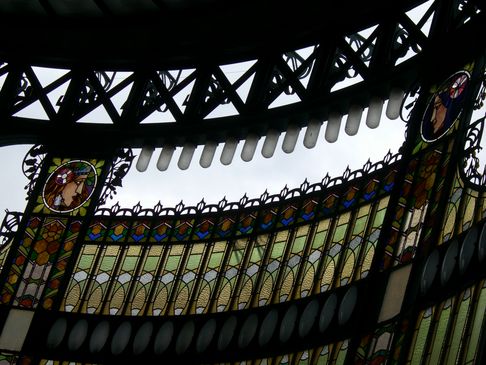 Apostles marching at 5:00 in the clock at Old Town Hall: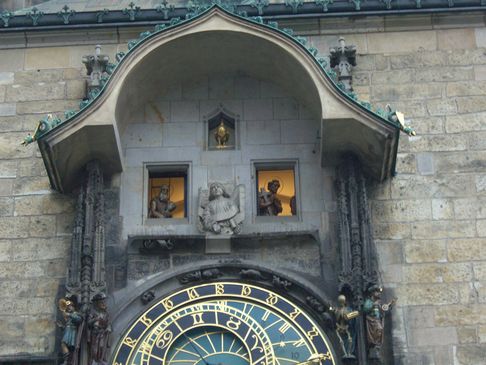 Astronomical Clock and calendar at Old Town Hall: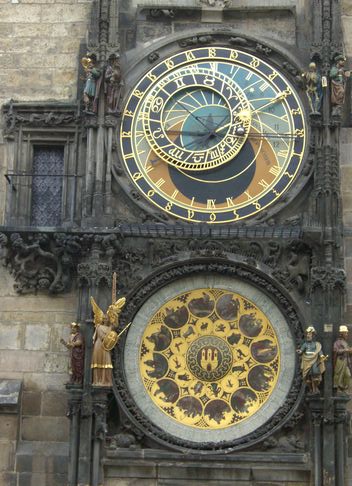 That's all for now. More later when I have more battery.
Ciao ciao!