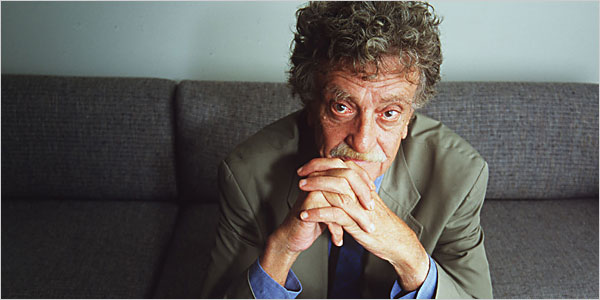 Riding on a bus for 13 hours from Milwaukee, WI to Marshall, MN. January 1979 following a bout with hepatitis, the deepest snowfall and most prolonged winter freeze of my still young life. The bus breaks down in a snowstorm midway from Minneapolis to Marshall and we have to wait an additional 3 hours for the company to send a new one from the Twin Cities, and then continue on to Marshall, another three hours in the white furry mess that the landscape has become.
I don't care, I am reading Slaughterhouse-Five and I am having my eyes opened to a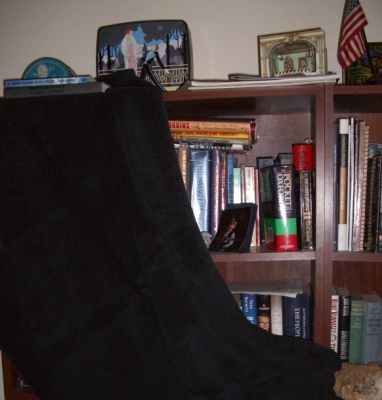 new way of thinking and seeing things. Kurt Vonnegut had got me, and he never let go. Until today, that is. Even to his last his raw cynicism mixed with boundless hope and clear vision of what can be, his optimistic pessimism, his hopeless expectation, changed many lives, and changed the very sense of American literature.
Flags are flying at half staff in our hearts tonight, our bookshelves draped in black.
The Times, as is their wont, had an exemplary obit at the ready. You may find it here:
Kurt Vonnegut, Writer of Classics of the American Counterculture, Dies at 84 – New York Times